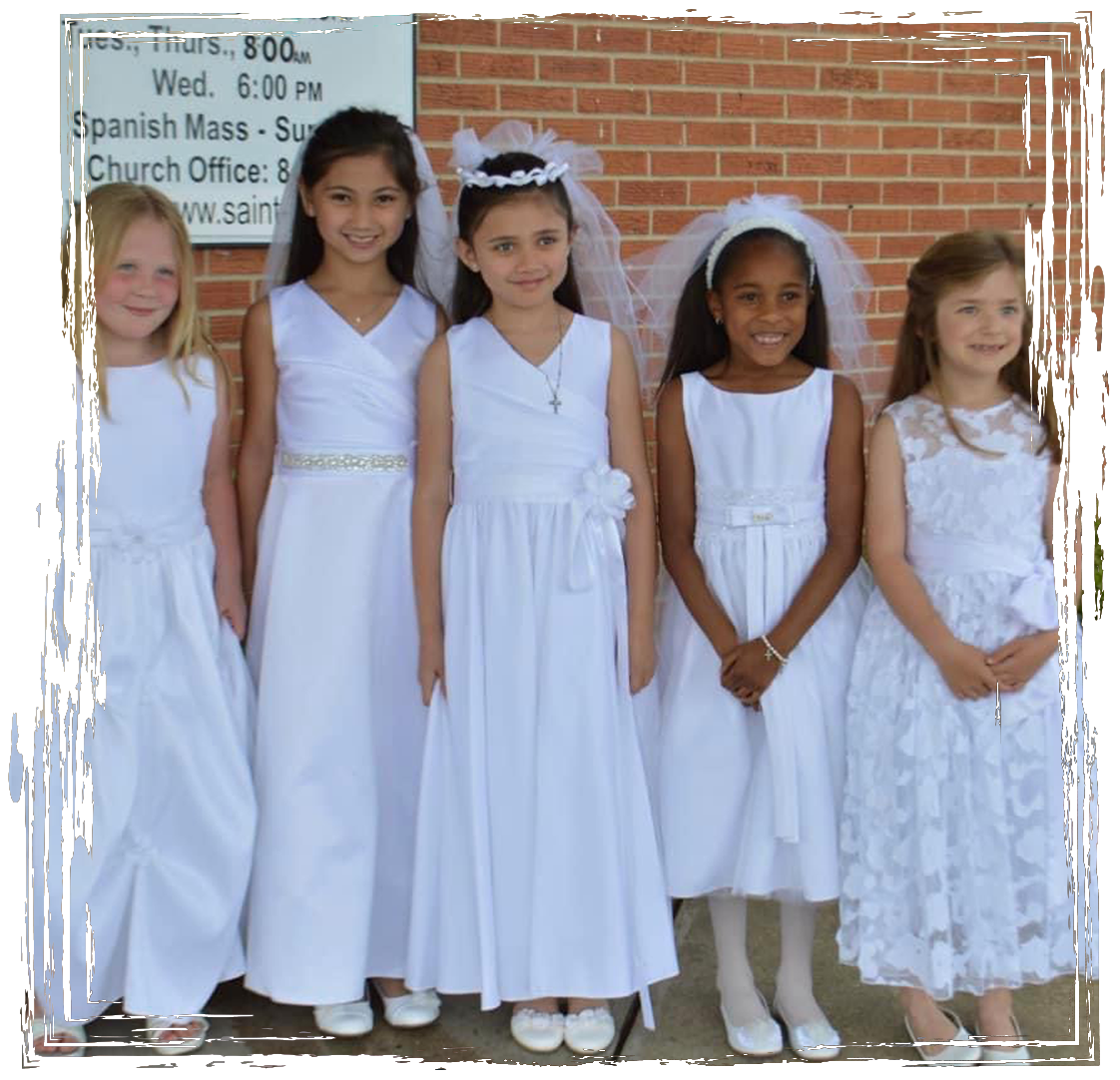 YOUTH FAITH FORMATION
This ministry serves over 400 children from 3 years to 8th grade during the school year. Volunteers are always needed to lead these children in their faith formation. Volunteers are needed to:
Assist in classrooms (teenagers are also welcome)
Coordinates snacks in grades pre-k through 1st
Substitue Teach
Hall monitoring on Wednesday nights
Assist with Summer Vacation Bible School which is held for one week in June
Help keep our bulletin boards updated
CATHOLIC YOUTH ORGANIZATION (CYO)
Our youth ministry program is comprised of 3 categories: message, service, and community. The 'message' component contains programs and activities that enhances our youth's relationship with God and increases their understanding of God's message of love for each of them. The 'service' aspect provides programs and activities giving our youth an opportunity to reach out to others with Christ's message. The 'community' facet is designed to develop our youth's relationship with one another, their Parish and their community, thus strengthening their Catholic identity.
CYO is open to youth in grades 7th and 8th Graders, meets every Wednesday night during the school year and occasionally during the summer months.
Volunteers are needed to serve as youth advisors, chaperones, drivers, kitchen crew helpers and youth sport coaches.
FAITH FORMATION AND CYO HELD AT SHELTON HALL (CATHOLIC LIFE CENTER)
If you have a new child to register, please contact us at st_james_parish@comcast.net or you may call us at (662)-842-4881.
ADULT FAITH FORMATION
St. James has multiple Adult Faith Formation offerings during the year. Attendees study scripture from a distinctively Catholic perspective, discuss hot topics of the day and gain a deeper understanding of their faith. There are weekly opportunities available daytime/evening throughout the year. Please see the weekly bulletin for scheduled offerings.
INQUIRY CLASS
This class meets for ten weeks beginning in January and is the first step in the Christian Initiation process.
RITE OF CHRISTIAN INITIATION FOR ADULTS (RCIA)
The Rite of Christian Initiation of Adults is designed for adults, who after hearing the Mystery of Christ proclaimed, consciously and freely seek the living God and wish to enter the way of faith and conversion as the Holy Spirit opens their hearts. This class leads to full membership in the Catholic Church. The class meets on Tuesday nights starting September 14, 2021 until the Easter season.